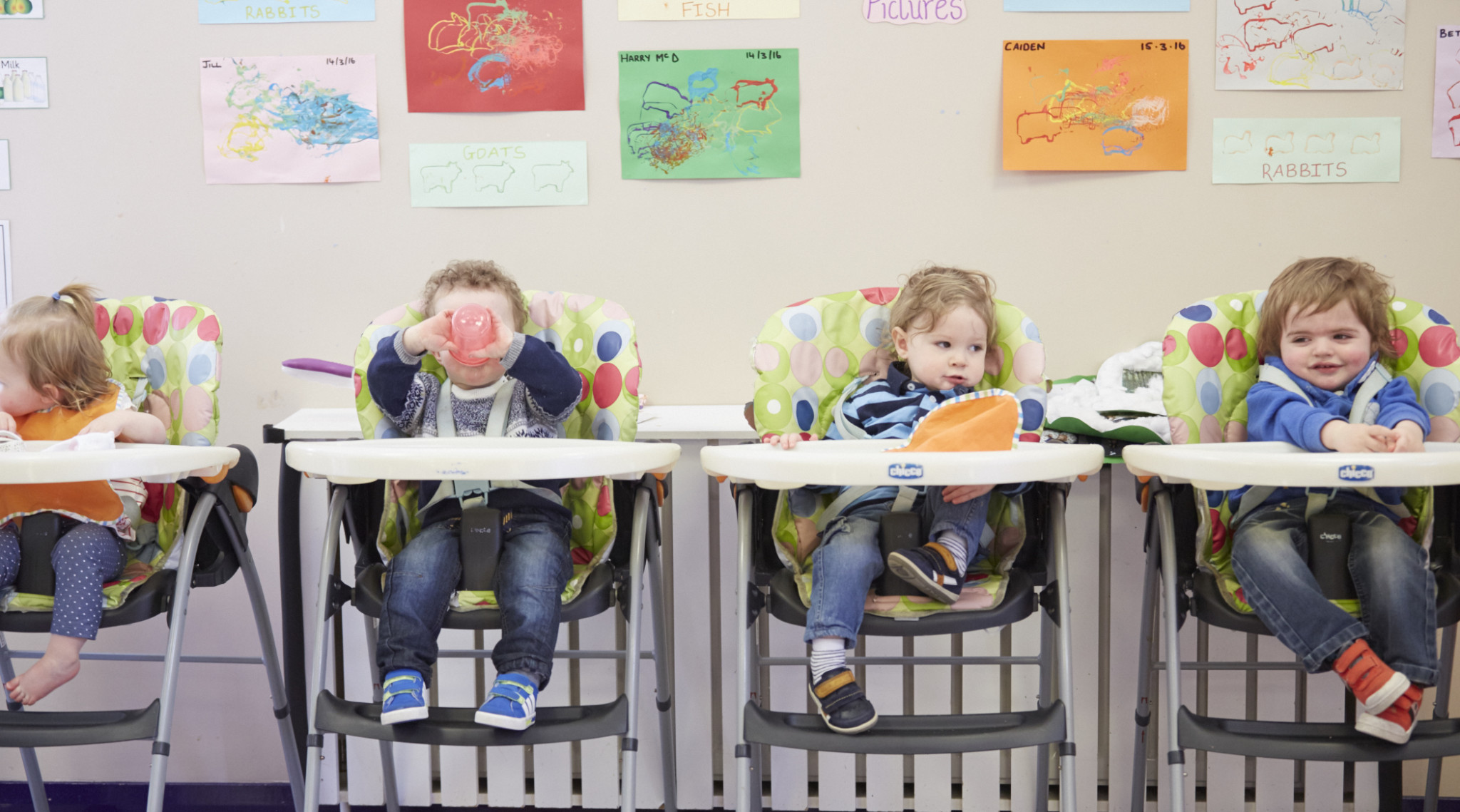 We recognise the importance of a balanced diet in a child's physical and mental development and are committed to promoting children's health and encouraging healthy eating habits. Our Cook designs the varied menus to appeal to the children and to provide key nutritional elements. Specific dietary needs can be accommodated and we take the utmost care where children have allergies or intolerances.
Weaning babies and toddlers can have daily meals pureed to suit their individual needs. Parents need to provide feeding bottles and formula for babies who are bottle fed.
Strict Health and Hygiene practices are implemented; our Cook and any member of staff preparing snacks or food hold a valid Hygiene qualification. We are delighted that Causeway Coast and Glens Council have awarded us the top rating of 5 under the Food Hygiene Rating Scheme.
We understand that from time to time your child may experience sickness. Where normal coughs and colds are to be expected and will not impede your child's attendance at Happy Days we operate a strict 'Sickness Policy' for the benefit of all children and staff. This policy outlines illnesses and recommended exclusion periods and we ask that you respect the specific quarantine periods. Staff at Happy Days will only administer medication in line with strict policy and procedures and with the consent of parents.